Coming Soon!
Death on the High Lonesome
Publish Date: 10/06/2015
The author of Death at th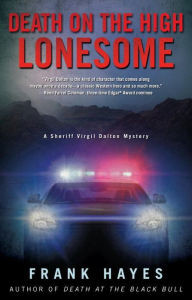 e Black Bull returns to the Southwestern town of Haywood where the onset of winter ushers in a new mystery for Sheriff Virgil Dalton…
Virgil knows that his sleepy hometown is starting to reflect the times, in good ways and bad. It still comes as a shock when his deputy is almost killed by the body of a woman falling from the highway overpass onto his car. A woman who had been fleeing for her life…
Then longtime resident Velma Thompson is found dead on her porch—her husband missing. To search for the man, Virgil saddles up and heads to the High Lonesome, the rugged mountains above their ranch. And on a wind-swept mesa, he'll find the first clues that point to a killer whose body count has only just begun…
Death at the Black Bull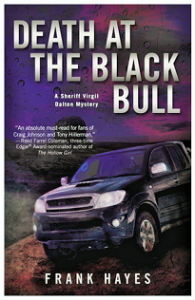 Hayward is a sleepy Southwestern town full of cattle, trucks, and tumbleweeds. Virgil Dalton's been the sheriff for over a dozen years and has lived there all his life. It's a place where everybody pretty much knows everybody—but they don't know each other's secrets…
Buddy Hinton is just a good ole boy. So when he disappears after a night drinking at the Black Bull, his friends just figure he went down to Mexico to find himself a girlfriend and eventually will come back. But this case quickly becomes a homicide after the sheriff discovers the missing man floating in one of his stock tanks.
For a man who wasn't known to have enemies, Buddy clearly upset someone. Figuring out who that was will require Virgil and his deputy, Jimmy, to retrace Buddy's last steps—and to remain a step ahead of a murderer who may have no qualms about killing again …